Motivating Mum Hertfordshire
Informal, supportive, term-time only networking and business information events in Hertfordshire.
For women in business, thinking about starting or working from home. You do not need to be a mum to attend.
Want to stay up to date? Subscribe to the Motivating Mum Hertfordshire newsletter
Spring special event
Wednesday 13th March 2019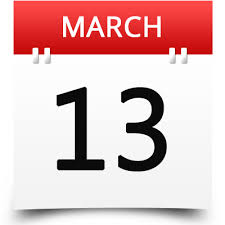 At Great Hadham Golf Club, 10am - 12 Noon
This event includes a spring product and info display (everyone welcome to display items)
PLUS bite-sized tips from two speakers on practical business and wellbeing topics:
SOCIAL MEDIA FOR YOUR BUSINESS (tips on saving time; organic content; social media by phone)
A FOCUS ON WELLBEING (info on reconnecting with ourselves and our natural environment -
to benefit the wellbeing of our business and life)
As well as informal networking, refreshments and a resource pack to take home.
Places must be booked in advance please.
To email me for a booking form / info: stephanie@motivatingmum.co.uk
ABOUT THE SPEAKER TOPICS:
Social Media - Tanya Filer (www.tanyafiler.com) will share tips on using social media for your business
1) TIME - how to save time and what to focus on with your social media
2) ORGANIC CONTENT - types of organic content that could be most effective for your business
3) MOBILE SOCIAL MEDIA - useful tips when carrying out your business social media activity by phone
4) DISCUSSION - informal discussion time to go over points raised with Tanya
Wellbeing - Sam Wright (www.naturaledgecoachinguk.co.uk) will share some bite sized tips about focusing on ourselves and our natural environment, to benefit the wellbeing of our business and life:
1) FOREST THERAPY - what is it? (including a grounding exercise)
2) SHORT STORY - Short Story - How nature has helped
3) NATURAL YOU - some benefits and tips on reconnecting with yourself and your natural environment
4) DISCUSSION - there will also be some time to discuss points raised with Sam after the session
ABOUT THE SPEAKERS: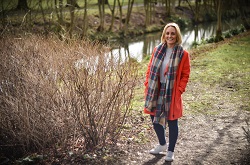 About Tanya (www.tanyafiler.com)
Tanya, a mum in business, started her own social media business in 2012 (and prior to that worked in Marketing and Sales)
She now specialises in working with health, fitness and wellness brands, connecting with their target audience and helping them implement awareness, growth and sales strategies.
She provides consultancy, training and also "done for you" management services, covering organic and paid social media marketing campaigns.
Tanya has a passion for working with small to medium businesses and has developed strong organic growth strategies.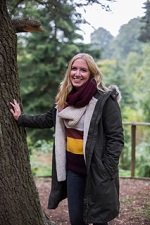 About Sam (www.naturaledgecoachinguk.co.uk)
Sam, an accredited life coach, certified forest therapy guide and mum of two children.
She is currently only one of a few people in the UK who has trained with the Association of Nature and Forest Therapy Guides and Programs - offering nature therapy walks to support deeper nature connection, healing and wellbeing.
After working for many years in the corporate scientific and research industry, Sam set up her business, Natural Edge Coaching, specialising in supporting clients through a period of transition – whether that's at work, in relationships, or in other aspects of life.
With a BSc in Biological Science, with Zoology, Sam has always been inspired by the natural world and is passionate about demonstrating the benefits of being out in nature. She combines her scientific and coaching experience with her compassionate, empathetic and intuitive approach, and it's her mission is to help as many people as possible reconnect with themselves and their environment, empowering them to be their own leader of a life of wholeness and fulfilment. With the forest as her partner she believes people will fall back in love with the land and work together to nurture its wellbeing, as it nurtures theirs.
Places must be booked in advance please. The cost is £20.00 per event. Thank you.
To email me for an event booking form: stephanie@motivatingmum.co.uk
For information on Great Hadham Golf Club - click here
All events include: Bite sized practical business tips; informal networking; refreshments; information pack
Cost to attend: £20.00 per event.
To receive the latest news from Motivating Mum Herts:
Subscribe to the Motivating Mum Hertfordshire enewsletter
Join the Motivating Mum Hertfordshire Facebook group
To hear from other women who have attended Motivating Mum Herts:
Click here for feedback from women who have attended previous events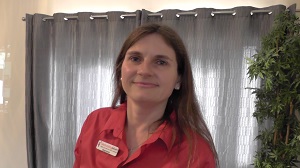 The photo shows Stephanie at one of the events she runs at Great Hadham Golf Club