Motivating Mum Hertfordshire
Informal, supportive, term-time only networking and business information events in Hertfordshire.
For women in business, thinking about starting or working from home. You do not need to be a mum to attend.
To book or receive more information about any event just email me:
Brand new Autumn 2018 events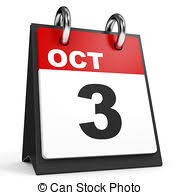 EVENT ONE - Wednesday 3rd October, Hanbury Manor, 10am
Includes mini netwalk (new route with views of golf course), two speakers and informal networking.
Speaker topics:
1) FREE BUSINESS RESOURCES AND BUSINESS TIPS
Including free weblinks and useful tips to be able to access resources for your business growth
2) AMBITION 2018 (for businesses)
What is Ambition 2018? A little about the speakers; free social media event links; networking and opps
The Motivating Mum 3rd October event speakers are:
Stephanie, a Freelance practitioner
Stephanie, a mum in business, has been supporting businesses through Motivating Mum Herts since 2012. Self-employed, she uses her marketing communications experience to undertake freelance projects. She attends and accesses info from business forums, seminars and networking events.
Karen, from HB Accountants
www.ambition.events/speakers/year/2018
Karen, a mum in business and a previous Motivating Mum event speaker, is an Account Director at HB Accountants (HB is one of the organisers of Ambition)
She is involved in dealing with the audits and accounts services at HB and in looking after the professional team.
Karen loves to be able to help clients grow and offer support. She also attends HB ladies networking events, as well as Motivating Mum events and many other local networking events.
To book or receive more information about this event just email me:
If you'd like to attend, I will reply to your email to confirm your place and send you an online booking form. Each event is £20 per person.
Advance payment is required to secure your place (by credit/debit card online or bank transfer).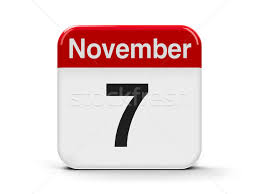 EVENT TWO - Wednesday 7th November, Great Hadham Golf Club, 10am
Includes pre-Christmas product and info display (where everyone is welcome to display their own items to all those attending); two speakers and dedicated networking - more details to follow.
To book or receive more information about this event just email me:
Both events include: Relevant business speakers sharing bite sized practical business tips; informal networking; refreshments and an information pack to take away.
There is no membership.
Each event is pay as you go (booked and paid online in advance) £20.00 per event.
Events are flexible and you can come to as many as you would like to.
For any further information about Motivating Mum Herts events:
To receive the latest news from Motivating Mum Herts:
Subscribe to the Motivating Mum Hertfordshire enewsletter
Join the Motivating Mum Hertfordshire Facebook group